FALL ENERGY ASSISTANCE PROGRAM BEGINS NOVEMBER 6
Karen Atkins |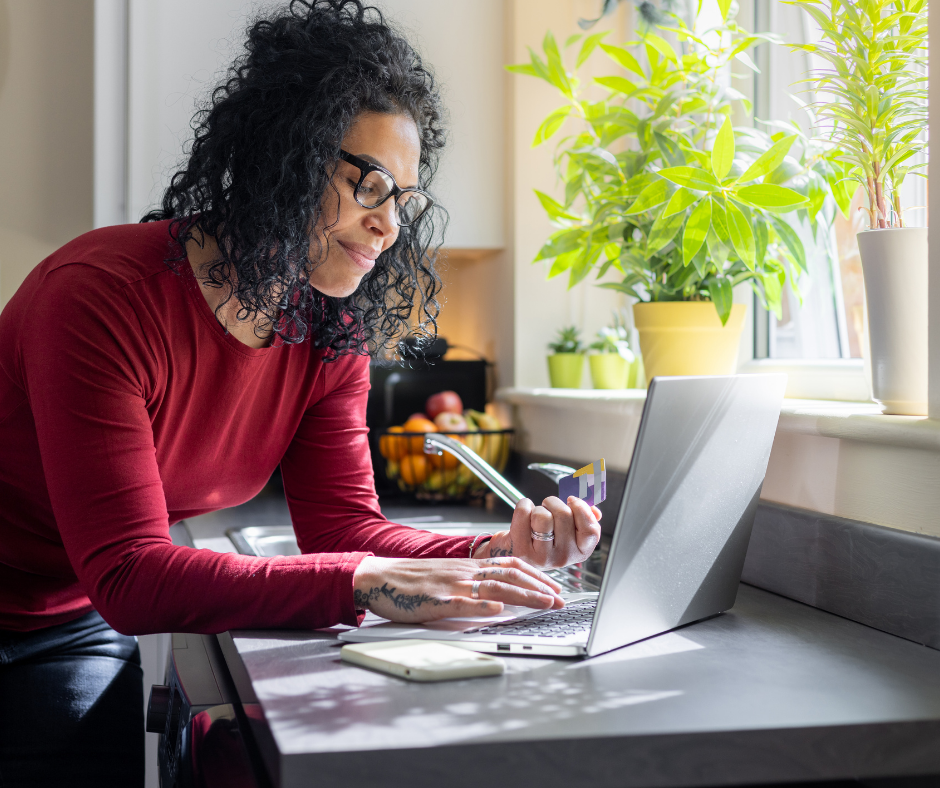 KENTUCKY RIVER FOOTHILLS' FALL ENERGY ASSISTANCE PROGRAM BEGINS NOVEMBER 6
KRFDC is encouraging homeowners and renters to apply.
 Kentucky River Foothills Development Council, Inc. (KRFDC) will begin the Subsidy portion of their Low-Income Home Energy Assistance Program on Monday, November 6.  The agency is encouraging all potentially eligible or vulnerable households to apply as soon as possible.  Applications will be accepted through December 15, 2023, or until funds are depleted.
Both homeowners and renters who are responsible for their heating bills and meet income guidelines are eligible to receive a one-time payment voucher.  Individuals and households that have already received assistance this year are eligible to receive additional assistance.
"LIHEAP helps our neighbors stay connected, safe, and warm," said Karen Atkins, KRF public information officer.  "It's critical that households with limited incomes know that help is available, so they don't have to go without heat.  LIHEAP helps many of our senior and disabled households living on fixed incomes.  The program can also assist working households with limited incomes which is why we strongly encourage families to apply for this benefit, and to explore all the available options such as applying for weatherization assistance."
LIHEAP Fall Subsidy provides households with a one-time benefit, ranging from $34 to $274, depending on housing category, fuel type used for heating, and income level. Benefit can be applied towards home heating cost for electric, natural gas, propane, coal, wood, or fuel oil.
Benefits are paid directly to the household's fuel vendor. Prior LIHEAP assistance does not impact a household's eligibility. Households must meet eligibility requirements, including income eligibility of up to and including 150% of the Federal Poverty Guidelines.
A household is considered to be eligible for energy assistance when the household meets the basic eligibility criteria:
completion of an application;
is responsible for home energy costs, directly or as an undesignated portion of their rent;
live in Kentucky when the application is made and apply in the county of residence
Applicants must provide the following information:
Photo Identification.
Proof of Social Security Number or Permanent Residence card (Green Card) for each member of household.
Proof of all household's (all members) income from preceding month.
Most recent heating bill, verification from landlord that heating expenses are included in rent, or statement from utility company verifying participation in Pre-Pay Electric Program.
Vendor information (including account number and name on account) for your main heating fuel as well as electric.
For the 2023-2024 program year, the income guidelines are:
Household Size    Gross Monthly Income
1                           $1,823
2                           $2,465
3                           $3,108
4                           $3,750
5                           $4,393
6                           $5,035
7                           $5,678
8                           $6,320
For each additional family member above 8, add $643 to the monthly income limit. You can schedule your appointment by calling 859-544-1713 or online at https://foothillscap.itfrontdesk.com
LIHEAP operates on an appointment-based system. If you have questions, please contact the Outreach Office in your area by contacting:
Clark Co: 859-744-3235, [email protected]
Estill Co: 606-723-4492, [email protected]
Madison Co: 859-623-6514, [email protected]
Powell Co: 606-663-2659, [email protected]
Residents outside KRFDC's service region of Clark, Estill, Madison and Powell counties can find their community action agency here: https://www.capky.org/network/
Kentucky's Community Action Agencies operate LIHEAP in partnership with Community Action Kentucky and the Kentucky Cabinet for Health and Family Services who receive the funding as a pass-through block grant from the U.S. Department of Health and Human Services. For more information about LIHEAP, including contact information for all local Community Action agencies, please visit the Community Action Kentucky website at www.CAPKY.org.
###
Kentucky River Foothills believes that communities must work together – in partnership – to enable all persons to live with dignity, responsibility, and opportunity. To support this vision, the agency offers a myriad of services that promote stability and independence throughout the life cycle.  The agency's core service area is Clark, Estill, Madison, and Powell Counties.